The United States announced an additional $400 million arms package to assist Ukraine as Russia continues to pound the country's energy infrastructure. Besides the advanced NASAMS air defense systems, the High Mobility Artillery Rocket Systems (HIMARS) for Ukraine is the cornerstone of Ukraine's offensive.
---
When the Ukrainian President visited the town of Kherson after the Ukrainian troops wrested it back from Russia, he thanked the United States for equipping the embattled country with HIMARS. The President said that the system had significantly contributed to Ukraine's effort to liberate Kherson.
However, the Russians are deploying and increasing the production of its own MLRS, the Tornado-S, to take on the HIMARS.
Russian military expert Yuri Knutov said in an interview on November 23 that "if we talk about HIMARS, then our Tornado-S systems with a firing range of 120 kilometers and the ability to direct each missile individually have already gone to the front line. They are much more powerful than HIMARS."
Russian media has been claiming that the Western stockpiles of ammunition were nearly depleted, causing concern in Kyiv about the future of its military supplies. At the same time, Russian officials and military experts refuted reports of Russia's empty stocks.
Another Russian military expert Alexei Leonkov told Izvestia that the production of new artillery and multiple-launch rocket systems has increased.
For example, the Tornado-S MLRS, before the Special Military operation in the army, had 20 units. Now there are more of them. This system is similar to HIMARS but much better in many respects. This is a powerful MLRS, which you need to saturate the troops."
Russia's Tornado-S, like the American HIMARS, is a Multiple Launch Rocket System used to strike targets at longer ranges and inside the enemy territories.
The US M142 HIMARS is considered inferior in function to the Tornado-S. For instance, US M142 HIMARS can fire six GPS-guided 227mm rockets that can reach 80 kilometers and are accurate within five to ten meters.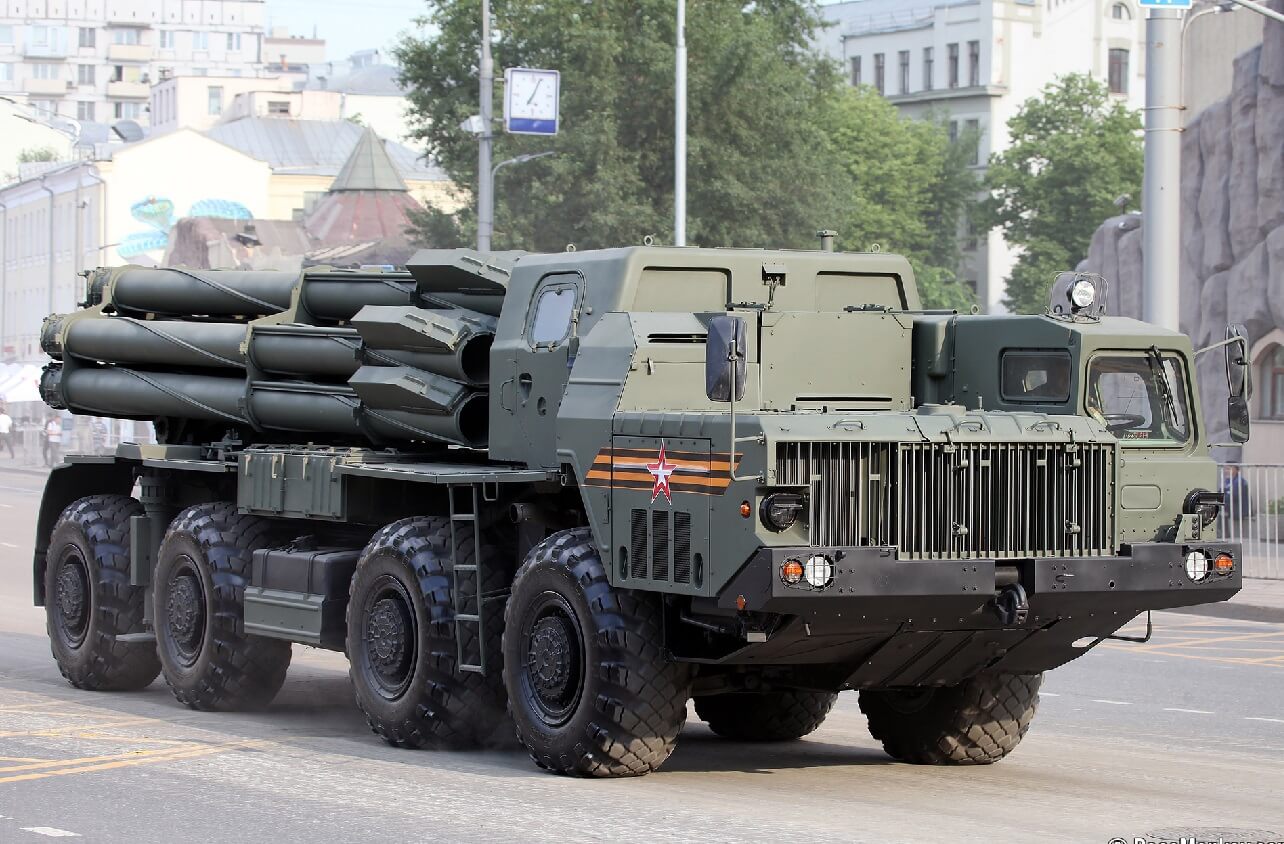 In contrast, Russian ground forces 9A54 Tornado-S systems can fire twelve 300mm GLONASS-guided rockets at 120 kilometers with the same accuracy as HIMARS. Besides, the Tornado-S has a reduced launch readiness time of just three minutes, making it much faster and more effective. In addition, it also has new and improved payloads.
The Russian troops employed Tornado-S systems during the war in Donbas and again in the 2022 invasion of Ukraine. These systems give Russia the same advantage as HIMARS gives to the Ukrainians.
Russia will force Ukraine to move its ammunition depots far into the rear and render its supply lines vulnerable, as happened with Russia at the hands of Kyiv.
Indian Air Force veteran and military analyst Vijainder K Thakur told The EurAsian Times: "Positioning Tornado-S (120 kilometers range) along the Dnieper left bank will make it difficult for HIMARS (100 kilometers range) to position and fire from the right bank to attack Russian supply lines from Crimea.
Currently, Russia has no way to immediately engage a HIMARS that has fired because its artillery doesn't have a similar range. Sending aircraft doesn't work because the HIMARS quickly disappears after firing. Now the Tornado-S can respond immediately as it is deployed."
Another weapon system that Russian military experts have hailed in their loitering munition ZALA Lancet drone.
Banking On Russian Kamikaze Drones
Russian military expert Alexei Leonkov speaking about scaling the Tornado-S production, also said, "A large number of new drones appeared at the front – the same Lancets." This announcement came when British Intelligence said Russia had exhausted its stocks of Iranian kamikaze drones that have been widely deployed against Ukraine.
Like the Shahed-136 of Iran, the Lancet drone of Russia explodes on impact after locating its target.
In July 2022, it was reported that the Armed Forces (AF) of the Russian Federation, within the Special Military Operation framework, began using modernized Lancet loitering ammunition developed by ZALA Aero to destroy the infantry and equipment of the Ukrainian troops.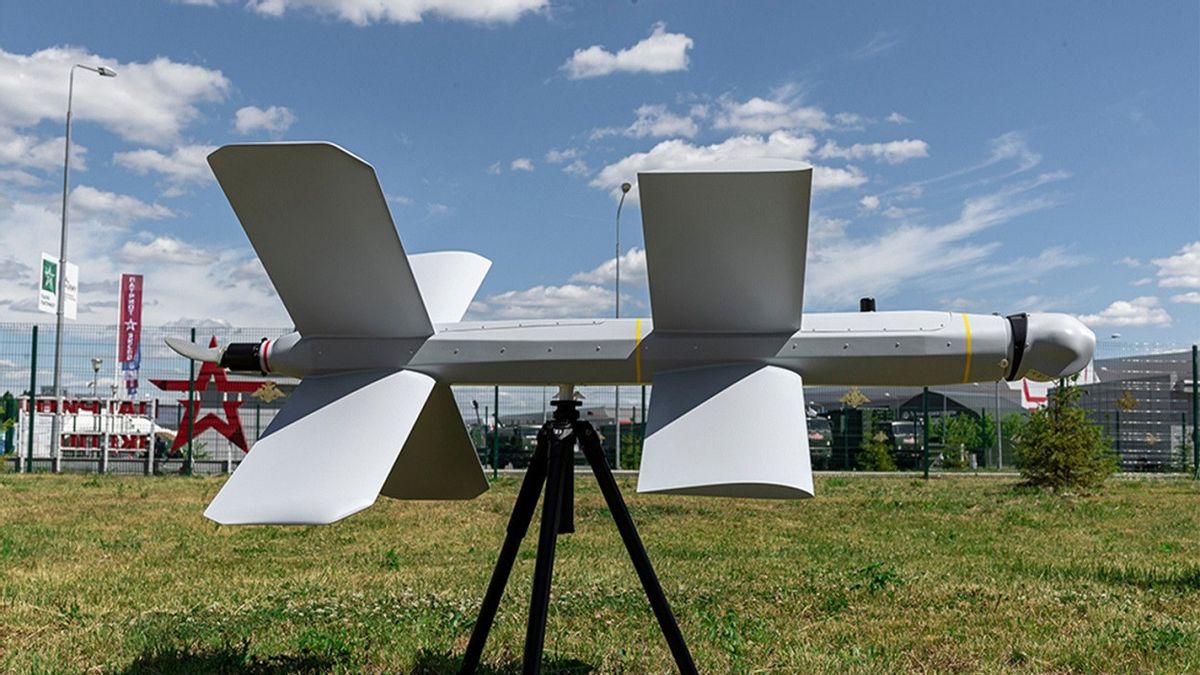 According to the interlocutor of the agency, the flight duration of the Lancets has been increased to one hour. In addition, the high-explosive fragmentation warhead of ammunition after modernization has become more powerful, with a mass of more than five kilograms.
ZALA Lancet drones are used for both reconnaissances as well as attack missions. With a range of about 40 kilometers, it can be armed with high explosives and high-fragmentation warheads. The drone features intelligence, navigation, and communications modules.
ZALA Aero's Chief Designer Alexander Zakharov stated earlier that the drone could also be used for air mining roles wherein it dives at a maximum speed of up to 300 kilometers/hour and strikes enemy unmanned combat aerial vehicles (UCAVs) mid-flight.
Russia claims its Lancet loitering munition or suicide drone has a first-of-its-kind anti-laser jamming technology that makes it immune to many anti-drone systems.
According to Rostec, "The Russian Lancet kamikaze drone cannot be harmed by the latest laser weapons due to the built-in anti-laser protection. It is almost impossible to intercept and destroy. Thanks to the built-in anti-laser protection, even the latest laser weapons against drones are afraid of this drone."
The Lancets are reportedly deployed at all Russian units in south and eastern Ukraine, holding ground against Ukrainian counterattacks. With the Ukrainian attacks only set to become more intense, Russia's deployment of these cutting-edge weapons could go a long way in defending the territory it currently controls.
Contact the author at sakshi.tiwari9555 (at) gmail.com
The post Outranging HIMARS, Russia Bets Big On Its Tornado-S & Lancet Loitering Munitions To Deflate Ukraine's MLRS appeared first on Latest Asian, Middle-East, EurAsian, Indian News.
from Latest Asian, Middle-East, EurAsian, Indian News https://ift.tt/6ZbrHAu