On November 22, US Navy investigations concluded that an explosive-laden drone that attacked an oil ship belonging to an Israeli billionaire off the coast of Oman last week was an Iranian Shahed-136.
The drone strike on the oil tanker Pacific Zircon occurred on November 15 off the coast of Oman. The incident looks like part of a protracted shadow war between Israel and its arch-enemy Iran, which has also seen Iran attacking Israel-affiliated ships in crucial Mideast waterways.
The recent incident, which damaged the ship but left no one hurt, was reportedly carried out from a base of the Islamic Revolutionary Guard Corps in the city of Chabahar in southeast Iran, according to Western and Israeli officials.
The US Navy said that explosives specialists entered the ship to inspect the damage, which included a 30-inch (76-centimeter) hole punched in its side, and to gather debris and bomb remnants. The evidence was brought to a lab in the Gulf Arab nation of Bahrain, home to the US Fifth Fleet's headquarters.
"During a two-hour survey and evidence collection process, the technicians also obtained explosive residue samples for lab testing," the US Navy said in a statement.
The Navy also published photographs of strike-related wreckage discovered aboard Pacific Zircon, including a satellite navigation guidance antenna, hatches, and stabilizer that matched the Shahed-136 design.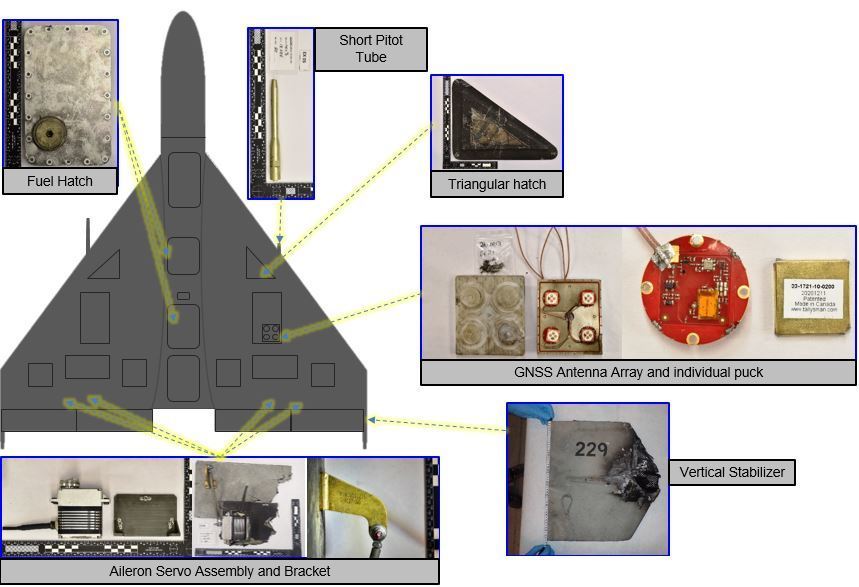 According to Navy investigations, the drone employed was an Iranian Shahed-136, the same Kamikaze drone that Iran provided to Russia in its conflict with Ukraine.
The release did not explicitly state that the drone had originated in Iran. Earlier this year, Yemeni rebels attacked Saudi Arabia and the United Arab Emirates using Iranian drones.
Vice Admiral Brad Cooper, commander US US Naval Forces Central Command, said that the planned, blatant, and dangerous Iranian attack on a commercial tanker transiting international waters endangered the crew's lives and jeopardized Middle Eastern maritime security.
Likewise, National Security Advisor Jake Sullivan recently told reporters that the US is sure that Iran likely carried out this strike using a UAV, a deadly capability it is increasingly exploiting both directly and through its allies in the Middle East.
Shadow War Between Israel And Iran
Eastern Pacific Shipping of Singapore operates Pacific Zircon, owned by Israeli tycoon Idan Ofer. At the time of the incident, Israeli and American officials assumed Iran was responsible for the attack.
Iran has denied any role in the attack, and in a statement issued last week, its representation to the UN called UN accusations "false news." Meanwhile, Eyal Hulata, Israel's National Security Adviser, visited the fleet's headquarters on November 20 and was briefed by Cooper and other US Navy personnel.
Israeli officials also claimed that the incident was meant to cause trouble during the ongoing World Cup football tournament in Qatar. "It's not an attack against Israel," the official told CNN. "It's the same thing they usually do in the Gulf, trying to disrupt stability and mainly influence World Cup events," he said.
Iran has been directly or indirectly attacking Israeli-linked ships for many years. For instance, in July 2021, Mercer Street, an oil tanker belonging to an Israeli industrialist, was hit by a Shahed drone, killing two crew members.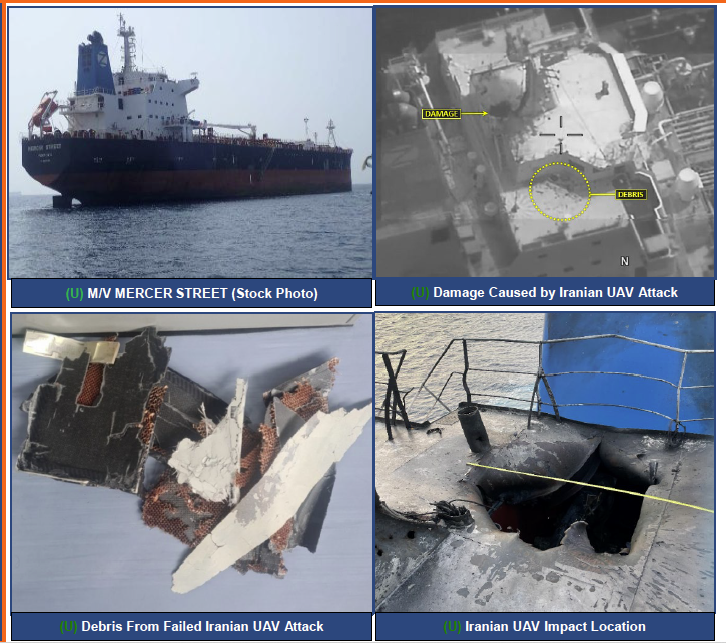 In November 2021, Benny Gantz, Israel's defense minister, disclosed the locations of two Iranian drone bases he claimed were used to launch assaults against maritime targets, including the base at Chabahar.
Additionally, the US held Iran responsible for a string of strikes in 2019 off the coast of the United Arab Emirates. At the time, Tehran had started expanding its nuclear program in response to the United States' unilateral exit from the nuclear treaty with world powers.
Nonproliferation specialists say that after the failure of the nuclear agreement, Iran has enough enriched uranium to produce at least one nuclear bomb. However, Tehran maintains that its program is peaceful.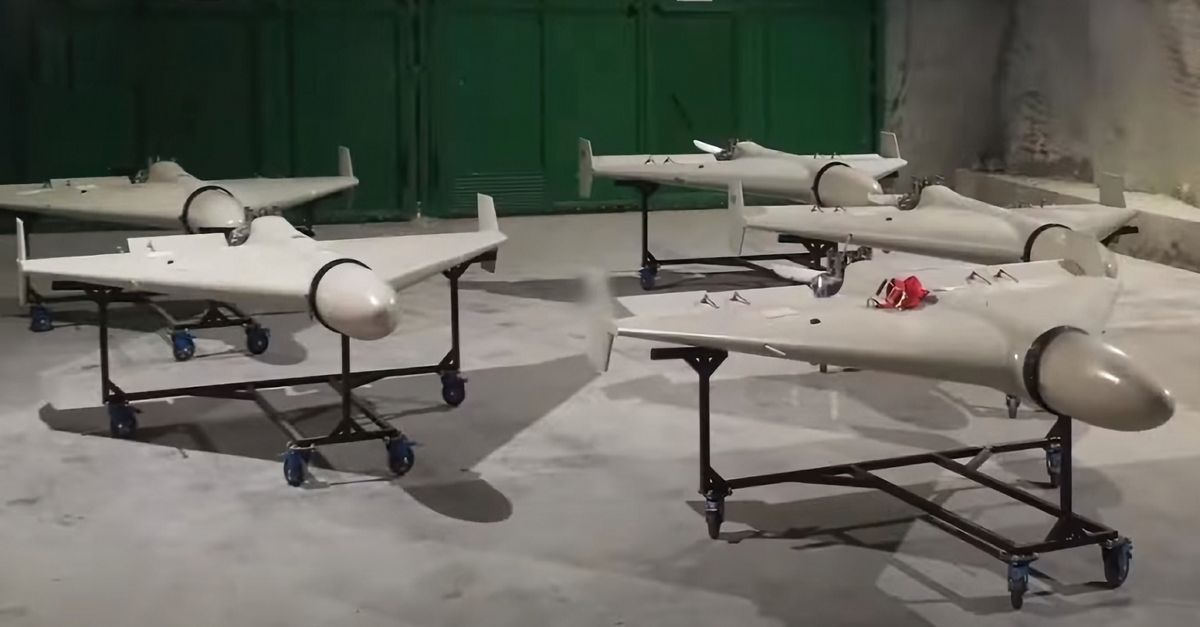 The US says Iran is delivering drones to Russia, adversely affecting the Ukrainian military. Investigators in Kyiv have discovered that most Iranian-made explosive drones and other guided munitions sent to Russia are made with Western semiconductors and other components.
Sanctions against Iran have been in place to prevent it from obtaining such equipment. However, most of the components the researchers looked at, such as semiconductors and other sophisticated electrical components, had labels indicating they were produced recently, according to a report issued on November 22 by a weapons research group.
The Conflict Armament Research team examined the wreckage of three modern Iranian unmanned aerial vehicles, the Shahed-131, the Shahed-136, and the Mohajer-6. The Shahed series of drones are intended to collide with their target and detonate upon impact.
Nonetheless, these drones show how Iran has considerably upgraded its drone capabilities and deployed them against its adversaries in the Middle East.
The post Striking From Chabahar, Iran Launched Shahed-136 UAV To Strike Israeli Tanker, US Navy Investigation Report appeared first on Latest Asian, Middle-East, EurAsian, Indian News.
from Latest Asian, Middle-East, EurAsian, Indian News https://ift.tt/xMc9bFN